New Prague Mini Storage
For nearly 10 years, New Prague Mini Storage Inc. has been the leading provider of clean and secure storage units to residential and commercial customers in New Prague, MN, and the surrounding area, offering unrivaled security, temperature control and easy client access to give you peace of mind.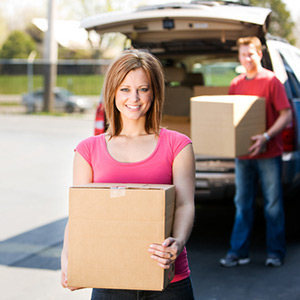 At New Prague Mini Storage Inc. in New Prague, MN, we make the security of your personal property our main priority. Our facility is fortified by strong perimeter fencing and we use trained professionals and state-of-the-art technology to maintain 24-hour gate access control, keypad entry, advanced Digital Video Recording and Closed Circuit TV. Access is easy for customers, however, with our convenient location, friendly staff, online account management and personal locks and keys.
Within the facility, we offer a variety of storage options to meet your needs, whether you're storing household goods, a boat or a valued art collection. Our non-temperature-controlled self-storage units are available in small, medium and large for those who just want to safely store non-sensitive materials. Our mini-storage units offer heat and air conditioning control to keep items in an optimum temperature range. Our inside units, housed in our state-of-the-art Temperature Controlled Building, offer climate control over both temperature and humidity to eliminate the risk of mold, mildew and condensation damage. We also offer indoor and outdoor storage for vehicles, RVs, trailers and boats, and we're pleased to provide both moving boxes and shelving rentals to smooth your storage process. Customers choose New Prague Mini Storage over other facilities for a number of other reasons, including:
We are a proud member of the Minnesota Self Storage Association.
We offer a wide variety of unit sizes for all your storage needs.
Our units come with low monthly rates, automatic payment options and easy account management.
Our friendly, professional staff is trained in providing advanced security.
We've been serving New Prague, MN, for nearly 10 years.
We provide the best prices on storage units in:
New Prague, MN
Scott County, MN
Heidelberg, MN
Veseli, MN
Montgomery, MN
Saint Benedict, MN
Union Hill, MN
Lonsdale, MN